Dysautonomia International is a 501(c)(3) non-profit run entirely by volunteers.   We raise funds for research, physician education, patient advocacy and public awareness programs related to autonomic disorders.   In case you have's heard yet, October is Dysautonomia Awareness Month!  Dysautonomia International offers several "dysautonomia awareness" items for sale and several businesses have generously offered to donate a portion of their sales to our organization this month.
Top 12 ways that you can shop to support Dysautonomia International: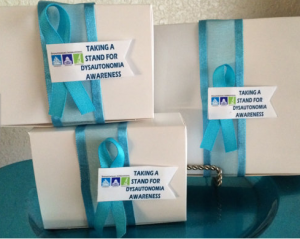 1. Caramels for a Cause
Treats & Sweets by Barb proudly supports Dysautonomia Awareness Month by donating the full sale price of these Caramels for a Cause specialty packages through the end of October 2014 to Dysautonomia International!  Choose your favorite handcrafted caramel flavors, delivered in a pretty white box complete with a Dysautonomia Awareness Month pin and an info sheet inside. Yum!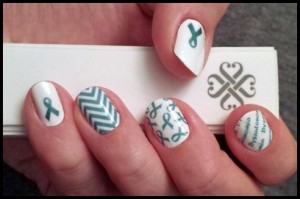 2. Jamberry Nail Wraps
In celebration of Dysautonomia Awareness Month, from now through the end of October 2014, 30% of the proceeds from every purchase made through Independent Jamberry Consultant Heather Schurr's website (a fellow POTS/NCS patient) will be donated to Dysautonomia International. Even better – Heather created a unique design just for Dysautonomia Awareness! Sport your favorite cause right on the tips of your fingers!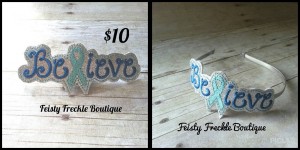 3. Believe Hair Accessories
The Feisty Freckly Boutique has created two fun and spunky accessories just for Dysautonomia Awareness! These beautiful 'Believe' awareness ribbon French clips and headbands are a wonderful way to show your support to the people who live everyday with Dysautonomia. 50% of the purchase price of this item will be donated to Dysautonomia International.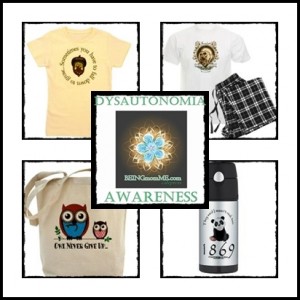 4. Dysautonomia Is Real
Anna Cumbow, of BEINGmomME.com, has created a line of clothing and gear to spread the word about awareness for chronic illness, specifically Dysautonomia and Ehlers-Danlos Syndrome. Through the end of October 2014, 100% of proceeds from these Dysautonomia products will be donated to Dysautonomia International (and 40% thereafter). With a little humor and a touch of style, these shirts and other products will encourage you as well as tell others about Dysautonomia!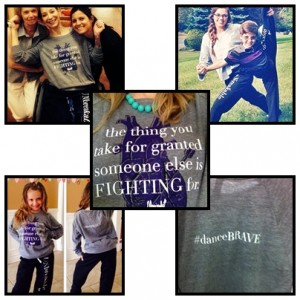 5. danceBRAVE Clothing
Dancer and Choreographer, Marinda Davis, has developed an incredibly comfy danceBRAVE clothing line with American Apparel and is generously donating a portion of her proceeds to Dysautonomia International.  The raglan shirts say "the thing you take for granted, someone else is FIGHTING for." The pants say "UNbreakable." E-mail Marinda at haveyoubeenmarInspired@gmail.com or check out Visit Marinda's Facebook page for details.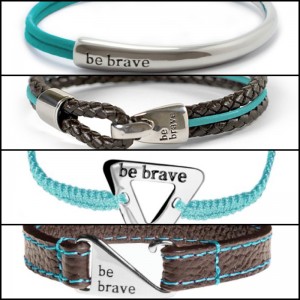 6. Dysautonomia Awareness Bravelets
Bravelets were created by a woman looking for a way for her family and friends to support her mother through breast cancer and a mastectomy, with a physical sign of unity.  Bravelets are a symbol of hope, strength and courage. They are designed to help you be brave in the toughest of times. When you purchase an item from Dysautonomia International's Bravelet's page, $10 from each bracelet will be donated to our organization.  We already know you are brave.  Now everyone else will too!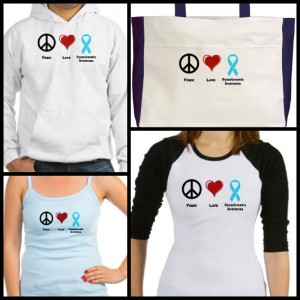 7.Dysautonomia International Gear Shop
We have created several product lines to deck you out in style!  These dysautonomia awareness themed shirts and pajamas are fun conversation starters.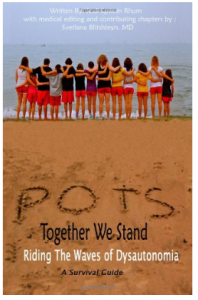 8.  POTS – Together We Stand! Riding the Waves of Dysautonomia
Written by Dysautonomia International co-founder Jodi Epstein Rhum, this book provides great tips on how to cope with all that POTS throws at you.   Jodi donates 10% of her book profits to Dysautonomia International all year long.  When you purchase her book through our Amazon store, Amazon donates an additional 6%.  Ask your local libraries to order a copy too!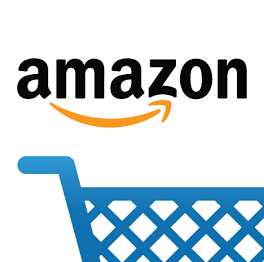 9. Dysautonomia International's Amazon Store
Use our Dysautonomia International Amazon Store to buy anything on Amazon. When you get to the Amazon website through out link, Amazon donates 6% of your purchase price to Dysautonomia International at no extra cost to you.  Ask your friends and family who shop online to use this link too: www.dysautonomiainternational.org/AmazonStore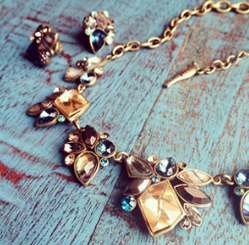 10. chloe + isabel
In celebration of Dysautonomia Awareness Month, chloe + isabel jewelry boutique owner Lydia Leser will donate 25% of her commission to Dysautonomia International on all orders placed by November 2nd.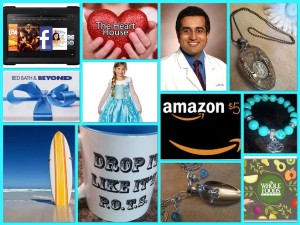 11. Dysautonomia Awareness Month Online Charity Auction
Join us on Facebook for an exciting online auction.  100% of the proceeds will benefit Dysautonomia International's research grant program.  Items up for bid include phone consults with top dysautonomia experts, vacations, gift cards, jewelry, clothing and much more!  Bidding will remain open until October 31st.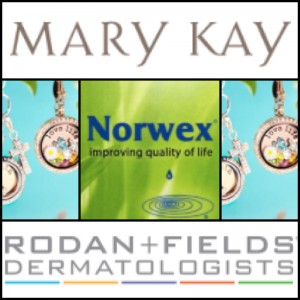 12. Shop with our Corporate Partners
When you shop through one of our Corporate Partners a percentage of the purchase price of anything you buy is donated to Dysautonomia International. Our Corporate Partners include Mary Kay, Norwex, Rodan & Fields Skin Care, Origami Owl jewelry and more.
Thank you to guest blogger Anna Cumbow for compiling this list!








by




by