When a respiratory virus turned into a mystery illness, 16-year-old Hannah Aspden found herself dealing with debilitating symptoms. Daily tasks became difficult, and her normal routines started to fall apart. Three months later, she was diagnosed with Postural Orthostatic Tachycardia Syndrome (POTS).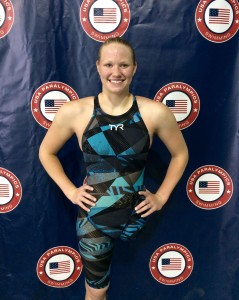 Swimming has always been a large part of Hannah's life. Having been born without her left leg, Hannah began swimming at age four. After swimming for twelve years, Hannah has worked her way to the Paralympics. However, keeping up with a rigorous practice schedule in addition to attending school became difficult after her POTS diagnosis.
"In the beginning, I had extreme exercise intolerance which made it impossible to keep up with my usual training schedule," Hannah said. "Each day can be very different from the one before it. Pushing through the aches and pains and "uncontrollables" has been difficult, but to me, it is worth it."
Like many POTS patients, it took time for Hannah to adjust to her new normal. As she dealt with her new diagnosis, she tried to focus on both her school work and swimming. Many POTS patients find school difficult, especially the early mornings when symptoms are often worse. For Hannah, her symptoms included difficulty with concentrating and memorizing facts. However, according to Hannah, her symptoms are "definitely a lot better now" than they were when she was first diagnosed.
A regime of medication, increasing salt and fluid intake, and exercise has improved Hannah's symptoms. Throughout it all, she remained determined to continue swimming.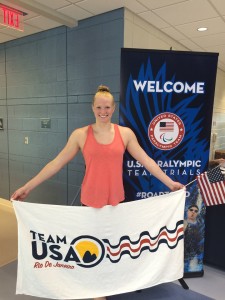 After countless hours of practicing, Hannah made it to the Paralympic trials, which determine which athletes will compete in Rio this summer. When she was at the trials, Hannah said she repeated the phrase 'Just keep swimming…just keep swimming…what do we do? We swim' from Finding Nemo to remind herself to keep going even when things were difficult.
"I tried to set an example and encourage those newer swimmers to just follow their hearts and have fun with all of it," Hannah said. "And of course, I was really hoping to swim well enough to make the team for Rio."
In Rio, Hannah will get the chance to meet with athletes around the globe. In addition to representing the United States at Rio, Hannah is excited to represent parathletes.
"The experience of being there with Team USA and getting the incredible opportunity to represent my country on such a large stage is what I am most excited for," Hannah said. "Spending time with my teammates and coaches, racing, and learning as much as I can will be so much fun! Helping progress the Paralympic Movement here in the U.S. is truly something I am blessed to be a part of."
Throughout everything she has experienced, Hannah's perseverance has pushed her forward. Her love for swimming and acknowledgement of the support she has encouraged her to 'just keep swimming.'
"Knowing that my passion for swimming hasn't faded through the years is such a motivation to keep going," Hannah said. "I've been given a very rare and wonderful opportunity in life, and it gives me the chance to represent my country, my team, and all that we stand for. It is something that I could never take for granted. Knowing that I have teammates, coaches, family, friends, and others I may never have even met that support me unconditionally really means the world."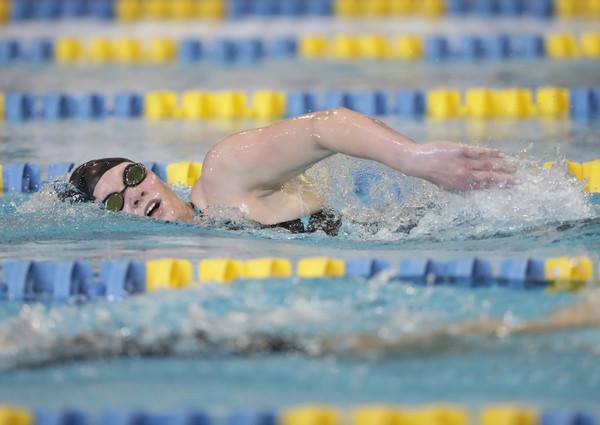 by




by