Looking for holiday gift ideas? Here are a few things that will bring a smile to your favorite dysautonomia warrior's face this holiday season.
Remember, when you shop for any item on Amazon through our Amazon link, 6% of your purchase will be donated to Dysautonomia International!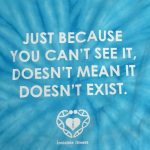 1. FighterWear
Nuture your loved one's fighting spirit as they fight dysautonomia everyday! FighterWear was designed by fellow dysautonomia warrior Morgan McCastor, who donates the profits to Dysautonomia International. The hoodies are super soft and comfy. Turquoise is the color of dysautonomia awareness.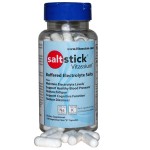 2. Vitassium
SaltStick Vitassium is an oral salt pill with added potassium that is designed not to upset your tummy like many salt pills do. It's a great way for dysautonomia patients to get extra salt in their diet, which is usually recommended by their doctors. SaltStick donates 10% of all sales of Vitassium to Dysautonomia International. Buy it through our Amazon link and an extra 6% will go to Dysautonomia International.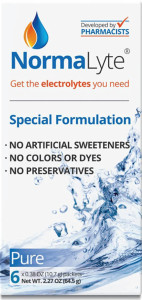 3. PURE
NormaLyte PURE is a flavorless electrolyte powder you dissolve in water.  People with dysautonomia are often advised by their doctors to drink 2-3 liters of hydrating fluids per day, but plain water isn't as helpful as water that has sodium and other electrolytes in it. PURE is formulated to provide maximum hydration and was developed with the input of over 1000 dysautonomia patients. NormaLyte donates 10% of all sales of PURE to Dysautonomia International.  Buy it through our Amazon link and an extra 6% will go to Dysautonomia International.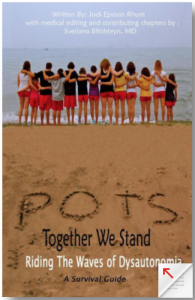 4. POTS: Riding the Wave of Dysautonomia
This book was written by one of our founding board members, Jodi Epstein Rhum.  After raising kids with POTS and EDS, Jodi took everything she had learned, and reach out to other experts like Dr. Svetlana Blitshteyn, and put it into an easy to understand book for patients and family members. Jodi founded the POTS group on Facebook and is one of the founding board member of Dysautonomia International. She donates 10% of book sales to support our research and education programs.  Buy it through our Amazon link and an extra 6% will go to Dysautonomia International.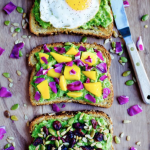 5. Food That Cares: A Restorative Approach to Health, Living with POTS, Dysautonomia and Chronic Illness
This beautiful cookbook filled with tasty, easy to prepare, nutritious meals will get your taste buds excited. Author Wendy Baruchowitz went back to school to become a Integrative Nutritionist after she was diagnosed with celiac disease and POTS. Wendy volunteers on Dysautonomia International's Patient Advisory Board and donates a portion of book sales to the organization.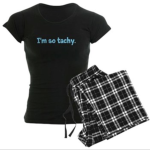 6. "I'm so tachy" gear
Humor is a great way to cope with the difficulties of chronic illness, and our "I'm so tachy" shirts are sure to make the POTS patient in your life laugh. People with POTS have excessive tachycardia (a very fast heart rate) when they stand up. "I'm so tachy" gear is a great conversation starter and can help raise awareness as everyone will want to know, why are you tachy? A portion of the sales benefits Dysautonomia International, and the shirts are available through our Cafepress store.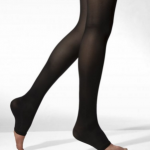 7. Compression gear
Doctors often recommend 30-40mmHg full-length medical compression stockings to help dysautonomia patients avoid blood pooling and get more blood flowing back up to the heart and brain. While full-length stockings work best, some patients prefer thigh high or sock length compression gear.  They come in nude, black, many colors, and prints too! Compression socks aren't as effective at preventing blood pooling, but may be fun to wear on days you're dysautonomia warrior is chillin' out on the couch. Abdominal compression can help too.  Abdominal binders are available, but women often prefer Spanx and similar compression undergarments. Compressing the lower abdominal area is key, so don't get something that only cinches the smallest part of the waist.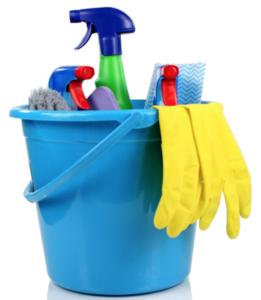 8. Home/Yard Cleaning Services
Some people who have dysautonomia can have a really hard time doing regular cleaning around their home or yard maintenance. This is extra challenging for adult patients who have homes/families to care for, especially single adults.  Offer to hire a cleaning or yard maintenance service if you can afford it ("fall clean up" or "spring cleaning" are good times to do this), or give your loved one with dysautonomia a handmade "IOU" gift card that it redeemable for one day of yard cleaning or house cleaning done by you when they need it. Raking leaves, mowing the lawn, laundry, prepping dinner – believe us, they will appreciate it!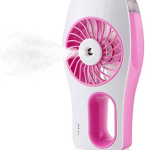 9. Cooling devices
People with dysautonomia can feel much worse in the summer heat, because some of us don't regulate our temperature properly, or we can't sweat.  Heat can also dilate our blood vessels more than normal, which can drop blood pressure. Cooling vests, neck wraps, wrist wraps, and personal spritzer fans may make us more comfortable in the heat of summer.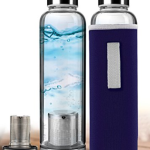 10. Glass Water Bottle Infuser
Dysautonomia experts jokingly refer to "the water bottle sign" as a sign that someone has dysautonomia. People with dysautonomia usually are advised by doctors to drink 2-3L of hydrating fluids per day, so it's common for us to always have a water bottle with us.  It can get boring drinking plain water, so some patients like to infuse their water with melon, berries, mint, cucumber, pomegranate, citrus, herbal teas, and other flavor infusions. Look for glass bottles if you want a bottle that can hold hot and cold beverages, and something with a slip proof grip case, like this one. There are many sizes and options available.
Happy Holidays to all!!!








by




by