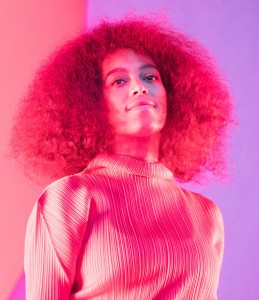 Yesterday, Solange Knowles penned a heartfelt note on Instagram, discussing how she was forced to cancel an upcoming New Year's Eve performance due to an ongoing health struggle, revealing to her 3.4 million followers that she has been battling an autonomic disorder. The Grammy award winning singer and songwriter wrote, "The past five months I have been quietly treating, and working through an Autonomic Disorder. It been a journey that hasn't been easy on me (…) Sometimes I feel cool, and other times not so cool at all." She continues, "It's a complicated [diagnosis], and I'm still learning so much myself."
Some of the comments expressed disappointment about the show cancellation and well wishes for Solange's health, but many expressed curiosity about autonomic disorders. I felt like a kid in a candy store, as this was my opportunity to shed some light on autonomic disorders and lead people to the Dysautonomia International website for education and awareness, which has helped me so much on my journey.
I have been battling postural orthostatic tachycardia syndrome (POTS), a common autonomic disorder that impacts an estimated 1-3 million Americans, mostly young woman. Like Solange, my diagnosis has been "complicated," as it took two years to receive a diagnosis. I was the one of the fortunate ones, as the average POTS patient takes over four years to get diagnosed and sees seven doctors prior to being diagnosed with POTS. Due to a lack of awareness amongst medical professionals, about 75% of POTS patients are told some version of "it's all in your head" prior to finding out they have POTS. Doctors simply aren't taught much about autonomic disorders in medical school. I was told for years that I was crazy, anxious, and that nothing was wrong with me.  In reality, I have a serious autonomic nervous system disorder that affects my ability to regulate my temperature, heart rate, blood pressure, breathing and digestive system.  Nine years later I am still attempting to find the best treatment to manage my symptoms, and as of right now, there is no cure.
I've always had a great deal of admiration for Solange, but after she disclosed her battle with an autonomic disorder, I am proud of her. Solange is a strong and independent African-American woman who emphasizes empowerment, and this announcement epitomizes her message.  I am a self-proclaimed feminist and proud HBCU alum, so it brings me joy to see a black woman become the most high-profile individual to announce that she's battling an autonomic disorder (although I wish no one had to go through this). As Solange uses art to express herself and cope with life's difficult moments, I have used writing to cope and show the world you can still reach for your goals despite chronic illness. I understand how difficult and empowering it is to be able to tell the world that you have been quietly dealing with illness.
However, since I started this journey, I have not found many people in support groups, research studies or media coverage about autonomic disorders that look like me, a woman of color.  There is something powerful about a connecting with another black woman who knows what I'm going through.  There is strength, power of ally-ship, pride, and community associated with being a woman of color.  Sometimes it is isolating not seeing the black community or other people of color well-represented in the chronic illness world. I would love to tell you this is because people of color don't suffer from chronic illness that often, but unfortunately, that's not the case.
Research data shows that POTS, one of the most common autonomic disorders, is much more common in the Caucasian population (about 94%-96%), but it isn't clear how much these percentages are influenced by major gaps in access to quality health care  for people of color. POTS is a condition that is nearly impossible to receive a diagnosis for, regardless of race, due to lack of physician and public awareness. It is likely that people of color are having an even more difficult time getting diagnosed. Once a person of color is able to access health care, many research studies on a wide variety of medical problems show that racial discrimination in health care is a serious and far-reaching problem, with doctors often dismissing symptoms, refusing to offer treatments, forgoing tests and missing diagnoses more often in people of color than in Caucasians. This discrimination contributes to the inequalities that have left people of color with unbelievable health disparities, and worse overall health outcomes in the United States. Simply by speaking up about her diagnosis, Solange has raised a lot of awareness about autonomic disorders, which benefits all patients, especially women of color like me.
As I scrolled through the Instagram comments on her page, one really stood out to me – "this sounds like a rich people disease." That could not be further from the truth. This last year has been a testimony to my strength, determination, perseverance and faith. My health significantly declined, treatments failed, I had to give up a job I loved, and I lost insurance multiple times. I ended up broke, begging for money from friends and family, and homeless.  Now, at 27 years old, I spend my days fighting with insurance companies, city representatives, and doctors trying to get the resources I need to access basic medical care and keep a roof over my head. Many people with autonomic disorders face tremendous medical expenses they can't afford, and about 25% of people with POTS are so disabled they can't work. Autonomic disorders are not glamorous.
One thing about chronic illness is that it is humbling. No matter how famous you are or how much money you have, once you're diagnosed with a chronic illness, we are all one in the same. Although Solange may have access to more resources than the average person battling an autonomic disorder, sympathy and empathy were the first feelings that I had when I read her announcement. She still must cope with complicated symptoms, feeling as though her body has betrayed her, making decisions about her career and its influence on her health, finding the right health care team that will listen to her, and dealing with the trial and error it takes to find the right treatments for an autonomic disorder. She is human, dealing with a new diagnosis, hoping to receive love and support just like the rest of us. Coping with an autonomic disorder is hard to do from the privacy of your own home, and likely much harder in the glare of the media spotlight.
It is my hope that the outpouring of support Solange has received gives her the motivation to continue on her path to improved health, and maybe gives other high-profile individuals the encouragement they need to speak up about their autonomic disorder diagnosis – we know they are out there because autonomic disorders are so common.  I wish Solange nothing but healing vibes, and can't wait to see her return to the stage stronger than ever.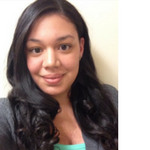 Today's guest post is from Natasha N. Graves.  Natasha is a photographer, writer, blogger (www.myhiddentruths.com) and health educator. Holding a masters in public health, she uses her skills to teach others about the health conditions that she battles and documents her journey with chronic illness.  Natasha has been diagnosed with POTS secondary to Sjogren's Syndrome.








by




by