---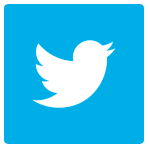 ---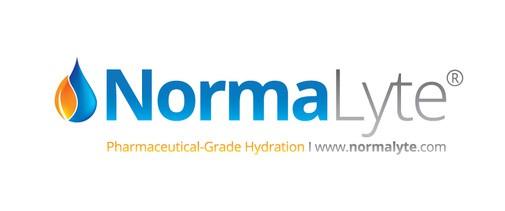 NormaLyte donates 10% of Pure sales to Dysautonomia International.




SaltStick donates 10% of Vitassium sales to Dysautonomia International.
---
Home >> Research >> // Syncope/Neurally Mediated Syncope >> Currently Enrolling


Participate in Research
If you have a rare disease or a poorly understood medical condition, and most forms of dysautonomia would fall under one or both of those descriptions, one of the most rewarding things you can do as a patient is to participate in research on your condition. The medicines you may currently take were studied on patients that came before you. Hopefully the cure for your condition will someday be discovered, because patients just like you were willing to participate in research.

Not all research requires you to take medication. Sometimes research can be as simple as filling out a survey, giving a vial of blood, trying a new exercise program or letting a doctor review your medical records. Here are some ways to find out about current and future research studies you may be eligible to participate in.

The following studies are currently recruiting:
Cardiovagal baroreflex, neurovascular coupling and cognition in POTS
Droxidopa in POTS and Vasovagal Syncope
The Big POTS Survey
Local Vasoconstriction in Postural Tachycardia Syndrome (POTS)
Mechanisms of Vasovagal Syncope

Additional studies can be found by searching ClinicalTrials.gov for medical conditions you are interested in.

POTS Research Registry
Dysautonomia International partnered with Vanderbilt University's Autonomic Dysfunction Center and the NIH funded ResearchMatch program to create a registry for POTS patients. If you sign up for the registry, you will be notified when research studies become available. After learning about the study, you can decide if you want to participate or not.

Autonomic Disorders Consortium Contact Registry
The United States National Institute of Health has formed an Autonomic Disorders Consortium to bring together different stakeholders from the autonomic community, to foster research in this developing field of medicine. The Consortium has created a Contact Registry for various autonomic disorders. Patients from around the globe can enter their contact information and their diagnosis into the database, and then if there are researchers looking for research participants, they will contact the patient to see if they are interested in participaing in the research. We encourage all dysautonomia patients to sign up for this registry, if your diagnosis is among those listed on the Consortium's registry.

Research Match
ResearchMatch is free service sponsored by the US National Institute of Health that will help connect willing volunteers with researchers who are searching for appropriate volunteers to be placed in their research studies (not just clinical trials). Is it a collaborative effort of academic organizations around the US. Potential patient volunteers provide their contact info and diagnosis information through a secure privacy protected website. Then researchers may contact the person to see if they are interested in participating in research. There is no obligation to participate. Some of the research may require traveling to the institution doing the research, while other studies can be done from home, such as surveys. This database is not just limited to autonomic disorders.

Vanderbilt University Autonomic Dysfunction Center
The Vanderbilt University Autonomic Dysfunction Center is one of the largest research centers in the world for autonomic disorders. Vanderbilt offers a comprehensive in-patient research program. For details visit the above website. You can also view their list of current research projects.

Center for Hypotension
The Center for Hypotension at New York Medical College conducts NIH sponsored research on POTS and related conditions. The Center is run by Dr. Julian Stewart, a member of the Dysautonomia International Medical Advisory Board. For more information on their current studies, visit their website.

Mayo Clinic
Mayo Clinic maintains a list of Clinical Trials at the three Mayo Clinic campuses (Florida, Arizona and Minnesota). Mayo's Rochester campus is also one of the largest autonomic research centers in the world.