---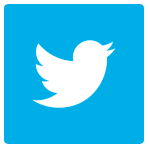 ---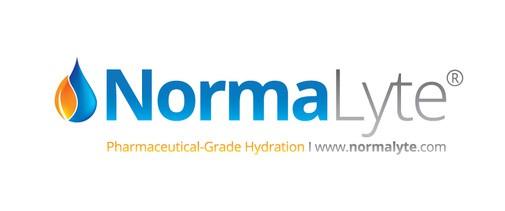 NormaLyte donates 10% of Pure sales to Dysautonomia International.




SaltStick donates 10% of Vitassium sales to Dysautonomia International.
---
Home >> About Us >> Patient Advisory Board


Patient Advisory Board
| | | |
| --- | --- | --- |
| Dysautonomia International's Patient Advisory Board volunteers serve as the voice of the dysautonomia patient and caregiver population. Patient Advisory Board members assist with speaking engagements, organizing fundraisers, conferences and awareness events, content development, patient support, and many other tasks vital to the operation of a successful patient advocacy organization. If you'd like to serve on the Patient Advisory Board, please send your resume with a cover letter explaining how you'd like to get involved and what skills you can bring to the organization to info@dysautonomiainternational.org. We'd love to hear from you! | | |
CHAIR: Jennifer Samghabadi, FNP-C
Jennifer is a Certified Family Nurse Practitioner with 22 years of professional medical experience, including work in the neonatal intensive care unit, emergency medicine, perioperative, critical care nursing, staff development, supervising education programs, and serving as a Unit Director. She earned her Masters as Family Nurse Practitioner at SUNY Stony Brook, graduating Magna Cum Laude. She is a member of the American Nurses Association-NY, and the Long Island and American Academy of Nurse Practitioners. Jennifer has been active in helping to educate other medical professionals about autonomic disorders. Jennifer started feeling the effects of dysautonomia during her first pregnancy in 2007. She was diagnosed with POTS. In 2012, she was diagnosed with kidney cancer. She resides and works in Long Island, New York with her husband and daughter.
Irina Balan
Irina holds Bachelors degrees in both Physics and Chemistry, with a minor in Education from Dunarea de Jos University in Romania, and a Masters in Physical Chemistry from Bordeaux I University in France. She taught Chemistry and Physics for over 10 years. In 2011 she developed sudden onset debilitating symptoms that would later be diagnosed as POTS secondary to Lyme disease. Since being diagnosed, she has been researching autonomic disorders and helping others by actively participating in discussions in forums and internet support groups. Irina resides in Canada with her husband.
Jackie Cinnamon
Jackie holds a B.S. in Psychology with a minor in Child Studies from Illinois State University. She has experience in suicide/crisis intervention and homeless outreach. During college, Jackie provided direct support to people with developmental disabilities, then went on after graduation to lead a startup program for teens transitioning into adulthood. Whether answering calls on the suicide hotline or helping someone plan their future, the aspect of her work Jackie enjoyed most was witnessing the renewed sense of hope people experience when empowered with information. Although she discontinued work in 2012 due to her health, her passion for helping others continues through her blog, Lethargic Smiles. Through sharing her firsthand experience of living with POTS, Sjogren's syndrome, and Ehlers Danlos syndrome, and knowledge gained from research, she aims to help patients become more effective self-advocates and offer hope that life with chronic illness can be meaningful.
Kim DiBona
Kim has been employed as an office manager for a lawn care company in NJ since 2002. Prior to that, she worked as a legal secretary for law firms in both New Jersey and New York. She became an active volunteer for Dysautonomia International after her daughter was diagnosed with of POTS, gastroparesis, and Ehlers-Danlos syndrome. The difficulties her daughter had in getting diagnosed and obtaining proper treatment drive Kim to advocate for other patients and caregivers, so that they don't have to endure what her family went through. Among her efforts to raise funds and awareness, Kim has co-hosted multiple events to benefit Dysautonomia International. She resides in Jackson, New Jersey with her husband and two children.
Hanna Gully
Hanna graduated cum laude from Georgetown University's Walsh School of Foreign Service, where she focused on the U.S. and Asia, minored in Religion, Ethics and World Affairs and studied Mandarin. In college, she worked as general manager of a store owned by The Students of Georgetown, Inc., a company operated entirely by Georgetown undergraduates. Hanna interned in the D.C. office of former U.S. Senator John Kerry and held a summer fellowship on President Obama's 2012 re-election campaign. She developed POTS after a concussion in 2007 but was not diagnosed until her final year of college in 2014. She assisted with the 2015 Boston POTS Walk and raised $25,000 for POTS research. Dysautonomia International named Hanna and race organizer Sarah Mendelowitz its 2015 Volunteers of the Year.
Kyla Jones
Kyla is a senior at James Madison University in Virginia. She plans to major in Biology and minor in Chronic Illness, with the intent of entering medical school. Kyla has experience volunteering with other health related organizations, including the American Cancer Society and the Walter Reed Hospital Yellow Ribbon Fund. During her junior year of high school, Kyla experienced her third case of mononucleosis. Ten months later she was diagnosed with POTS secondary to chronic Epstein Barr Virus and Rheumatoid Arthritis. Not one to let health problems hold her back, she started a support group for POTS patients in her area, worked with a local pediatric cardiologist to educate medical professionals on how to recognize POTS and has given interviews on her experiences with POTS to the media. Kyla is the youngest member of Dysautonomia International's Patient Advisory Board, and she is very happy to be able to provide a voice for other young dysautonomia patients.
Kristina Marie
Kristina holds bachelor's degrees in both Communication and English from the University of Puget Sound where she also minored in African American Studies. She is now a northwest-based writer and former television producer and host of the award-winning Health Watch series. She has also worked in public relations and non-profit management. Her communication background has served her well in her professional endeavors as well as in her daily life as a dysautonomia patient. Kristina first became symptomatic her senior year of college following a routine wisdom-teeth removal surgery and was sent to a cardiologist who immediately suspected autonomic dysfunction. Less than a year later, she was diagnosed with Postural Orthostatic Tachycardia Syndrome after fainting at her college graduation. Since then, she has made it her mission to educate others about dysautonomia while striving to lead as healthy a life as possible. Kristina lives in the beautiful Pacific Northwest where she enjoys writing, recumbent biking and ballet.
Amanda Miller, PhD
Amanda received a B.A. in Behavioral Biology from Johns Hopkins University and a Ph.D. in Neuroscience from Pennsylvania State University College of Medicine. She has been involved in research on POTS, the autonomic nervous system, and cardiovascular physiology since 2012. Amanda has presented her research at prestigious national conferences and published in peer-reviewed journals. She was diagnosed with POTS and Ehlers-Danlos syndrome in 2011, which propelled her work in this field.
Doreen O'Connor, L.M.T
Doreen attended The New York College for Wholistic Medicine and is a Licensed Massage Therapist. She also holds a Bachelor of Arts degree in Business and Sociology. Doreen has worked in many medical facilities and has significant experience interacting with doctors, nurses, and patients. She has been very active in educating her community about dysautonomia, fundraising for Dysautonomia International, and providing emotional support for people with dysautonomia. Doreen was diagnosed with her POTS in 2010 and later with Small Fiber Neuropathy. She resides on Long Island, New York with her husband and two children.
Roberto Salvatierra Duran
Roberto is a medical student from Costa Rica. He began medical school in 1992, but two years later had to drop out due to serious health problems. By 1998, he was feeling better and so returned to pursue his medical degrees, only to again have to leave school due to deteriorating health. Not one to be deterred from pursuing his dream, in 2002 he returned to medical school. He managed to make it through four years of medical training despite many health challenges. Once again, in 2006 his dream was put on hold when his health worsened. After many years of misdiagnosis, Roberto was finally diagnosed with Conn's Syndrome and then POTS. Thankfully, many of his symptoms began to resolve after he began the proper treatments for these illnesses. By early 2012, he was feeling well enough to pursue a Pharmacy degree, launch an import business and return to medical school. Roberto intends to focus his career on POTS and anxiety disorders. He is also interested exploring the role of alternative medicine in these disorders. He has three beautiful daughters and resides in San Jose, Costa Rica.
Elyse Schwartz, MSW
Elyse was diagnosed with POTS during college. She became a licensed clinical Social Worker, earning her Master's Degree from Boston University and her undergraduate degree from Northeastern University. She has worked with children, adolescents and adults in a variety of settings, including assessment units, emergency rooms and out-patient mental health clinics. She is committed to increasing awareness of autonomic disorders to help future generations. Elyse co-founded InnerWorks Wellness LLC, a psychotherapy practice in Rockville, MD that specializes in working with people who have various forms of dysautonomia. Elyse enjoys working out to help manage her POTS symptoms. She has completed seven half-marathons and looks forward running with Team Dysautonomia.