---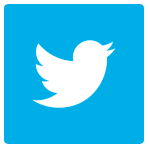 ---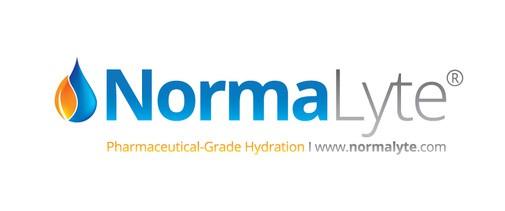 NormaLyte donates 10% of Pure sales to Dysautonomia International.




SaltStick donates 10% of Vitassium sales to Dysautonomia International.
---
Home >> About Us >> Medical Advisory Board


Medical Advisory Board
| | | |
| --- | --- | --- |
| Dysautonomia International is grateful for the wisdom and guidance provided by our volunteer Medical Advisory Board. These highly accomplished researchers and clinicians keep us updated on the latest developments in autonomic research, diagnostic guidelines and treatment recommendations. They also serve an essential role in helping us decide what medical and scientific research we should seek to fund. | | |
Hasan Abdallah, MD
Pediatric Cardiologist
Director, The Children's Heart Institute
Reston, Virginia

Dr. Abdallah is a board certified pediatrician and pediatric cardiologist. His foremost goal in his private practice is to simplify pediatric cardiology science so that families can understand, in simple straight forward language, what is wrong with their child's health.

Dr. Abdallah is the Director and Founder of The Children's Heart Institute which includes a specialized clinic, The Syncope and Autonomic Nervous System Clinic. This clinic provides comprehensive evaluation and management of patients with symptoms of autonomic nervous system dysfunction. Dr. Abdallah is highly regarded by his patients and their parents for his clinical expertise in diagnosing and treating POTS and other forms of dysautonomia and for his calm, reassuring demeanor.

Dr. Abdallah completed his residency at the University of Florida in Gainesville and his pediatric cardiology training in Philadelphia. He also has completed a fellowship in Acute Pediatrics. He is board certified by both the American Board of Pediatrics and the American Board of Pediatric Cardiology.
Thomas Ahern, MD
Specialist in Cardiovascular Disease
and Clinical Cardiac Electrophysiology
Scripps Health
La Jolla, CA

Dr. Ahern is a graduate of Lehigh University and Hahnemann University School of Medicine. He completed his residency at Hahnemann University Hospital in Internal Medicine in 1984. He completed two fellowships at Hahnemann University Hospital in 1990 and 1991. His first fellowship was in Cardiology and his second fellowship was in Electrophysiology. Dr. Ahern specializes in the treatment of heart disease with an emphasis in caring for patients with abnormal heart rhythms, congestive heart failure, the management of implantable cardiac device technologies that are available now as permanent pacemakers, implanted defibrillators, and the newest devices that pace the two lower chambers of the heart for patients with congestive heart failure.

Dr. Ahern's fascination with dysautonomia began in the 1990's when he met a patient with Postural Orthostatic Tachycardia Syndrome who had already had two failed heart ablations. In 2009, he began to see an influx of patients with Dysautonomia. By 2012, Dr. Ahern's office was seeing hundreds of patients with varying degrees of Dysautonomia. He is particularly interested in pursuing research regarding a potential genetic predisposition towards Dysautonomia. In his practice, he sees several parent-child and sibling similarities in the presentation of Dysautonomia.
Svetlana Blitshteyn, MD
Clinical Assistant Professor
University at Buffalo School of
Medicine and Biomedical Sciences
Director, Dysautonomia Clinic
Williamsville, NY

Dr. Blitshteyn is a board-certified neurologist who completed her neurology training at Mayo Clinic.  She specializes in dysautonomia and is the director and founder of the Dysautonomia Clinic, where she sees patients with POTS, Neurocardiogenic Syncope, and other forms of dysautonomia.

Dr. Blitshteyn has been awarded numerous awards and honors, including the American Academy of Neurology Student Prize, a Research Award from the Florida Society of Neurology, a Marquis Who's Who in Medicine and Healthcare, and a US Human Health Award from the American Headache Society, among others.

Dr. Blitshteyn has been the principle research investigator on several nationally-acclaimed research studies, both at Mayo Clinic and the University at Buffalo, involving women's health. Most recently, she was the principle investigator of a study on pregnancy in women with POTS.  The study was presented at the American Academy of Neurology and the American Autonomic Society meetings, and was published in the Journal of Maternal-Fetal and Neonatal Medicine.  She also published in other scientific journals on the topic of POTS after vaccination, headache, and other neurologic disorders. Dr. Blitshteyn is the medical editor and a contributing author for the book "POTS - Together We Stand; Riding the Waves of Dysautonomia."  She is also featured in the documentary "Changes: Living with Postural Orthostatic Tachycardia Syndrome".
Jeffrey Boris, MD
Clinical Professor of Pediatrics
University of Pennsylvania
Ambulatory Pediatric Cardiologist
Director, POTS Program
Children's Hospital of Philadelphia
Philadelphia, PA

Dr. Boris graduated from Washington University School of Medicine and completed his residency in General Pediatrics at Keesler Medical Center, located at Keesler Air Force Base in Mississippi. He then completed a fellowship in Pediatric Cardiology at The Children's Hospital in Denver, Colorado. He is board certified in General Pediatrics and Pediatric Cardiology by the American Board of Pediatrics.

He practiced as a pediatric cardiologist in the US Air Force at Landstuhl, Germany and at Keesler Air Force Base, and a private practice in Asheville, North Carolina. He joined The Children's Hospital of Philadelphia in 2007. He is an outpatient pediatric cardiologist, and he's been caring for patients with POTS and other pediatric orthostatic disorders since 2002. He opened the POTS Program at The Children's Hospital of Philadelphia in January 2014. Dr. Boris was Dysautonomia International's Physician of the Year in 2016. His academic interests include clinical database research in pediatric cardiology and in POTS.
Thomas C. Chelimsky, MD
Chairman and Professor of the Department of Neurology
Medical College of Wisconsin
Milwaukee, Wisconsin

Dr. Chelimsky is Chair and Professor of the Department Of Neurology for the Medical College of Wisconsin. Dr. Chelimsky was previously Professor of Neurology, Anesthesiology, and Pediatrics at Case Western Reserve University School of Medicine in Cleveland where he served as Director of the Division of Autonomic Disorders at University Hospitals of Cleveland. A graduate of Harvard University (undergraduate) and Washington University (medicine), Dr. Chelimsky completed residencies in internal medicine and neurology, as well as a fellowship in autonomic research, at the Mayo Clinic in Rochester, Minnesota. Dr. Chelimsky joined the faculty at Case Western in 1990 and rose to the rank of Professor in 2007. He has also directed the University Hospitals of Cleveland Pain Center.

An accomplished researcher, Dr. Chelimsky has published 41 original articles, contributed to 23 books or chapters, and made 36 invited scientific and clinical presentations to regional and national colleagues. A National Institutes of Health-funded investigator with two active awards, he has received public and foundation support for nearly 20 years. His work has focused on the interface between autonomic dysfunction and chronic pain, and his current research focuses on a broad epidemiologic approach to assess genetic links across several autonomic/pain disorders, including migraine headaches, fibromyalgia, irritable bowel syndrome, and interstitial cystitis. He also works closely with his wife, Dr. Gisela Chelimsky, a pediatric gastroenterologist, on pediatric functional disorders. Dr. Chelimsky is a highly experienced teacher and mentor of medical students, fellows and junior faculty members as well as an accomplished physician. He was listed as one of the Best Doctors in America™ yearly since 2001. He has served as the chair of both Autonomic and Pain Sections of the American Academy of Neurology where he directs the primary course on Autonomic Disorders for neurologists.
Kamal Chemali, MD
Assistant Professor of Neurology
Eastern Virginia Medical School
Director, Neuromuscular & Autonomic Disorders Program
Sentara Neurology Specialists
Norfolk, Virginia

Dr. Chemali is a neurologist who trained at the Lebanese University Faculty of Medical Science in Lebanon and the Facultes Universitaires Notre-Dame de a Paix in Belgium, before moving to the US to study at Staten Island Uniersity Hospital and Case Western Reserve Univerity. He then completed a Fellowship in Clinical Neurophysiology, Electromyography, and Neuromuscular Diseases at Cleveland Clinic. Dr. Chemali is certified by the American Board of Psychiatry and Neurology, and the American Board of Electrodiagnostic Medicine, and he is a member of the American Autonomic Society.

Dr. Chemali specializes in the diagnosis and treatment of autonomic and neuromuscular disorders. He has published peer reviewed journal articles on Complex Regional Pain Syndrome, music therapy in neurological disorders and electrodiagnotic testing. Dr. Chemali is also a conservatory trained pianist, and he has taken an interest in music as a therapeutic as a tool to improving pain percention and gait disorders, and language recovery after stroke.
Glen Cook, MD
Director
Clinical Neurophysiology and Autonomic Testing Laboratories
Naval Medical Center
Portsmouth, Virginia

Assistant Professor
Department of Neurology
Uniformed Services University F. Edward Hebert School of Medicine
Bethesda, Maryland

Dr. Cook received his undergraduate degree from the University of Utah before attending medical school at the University of Michigan. He completed an Internal Medicine internship at Naval Medical Center San Diego and his residency in Neurology at Walter Reed National Military Medical Center, Bethesda, MD. He completed a fellowship in Autonomic Disorders in the Clinical Neurocardiology Section at the National Institutes of Health in Bethesda followed by a fellowship in Clinical Neurophysiology back at the Walter Reed Program.

Dr. Cook's clinical and academic interests include autonomic changes after mild traumatic brain injury and the neurochemical basis of fainting.
Roy Freeman, MD
Professor of Neurology
Harvard Medical School
Director, Center for Autonomic and Peripheral Nerve Disorders
Beth Israel Deaconess Medical Center
Boston, MA

Dr. Freeman focuses his clinical practice and research on disorders of the autonomic nervous system and small fiber neuropathies. He is a leading authority on the neurological complications of diabetes, Parkinson's and multiple system atrophy. Dr. Freeman has served as President of the American Autonomic Society Chairman of the Autonomic Nervous System Section of the American Academy of Neurology (AAN). He has authored over 120 publications and serves as a reviewer or editor for several journals including Neurology, Annals of Neurology, Brain, Autonomic Neuroscience, and the American Journal of Physiology.

Dr. Freeman graduated from medical school at the University of Cape Town in South Africa. He completed his internship in internal medicine at Tel Hashomer Hospital in Israel, residency at Brigham and Woman's Hospital in international medicine, and his residency and fellowship in neurology at Beth Israel Deaconess Medical Center in Boston. Dr. Freeman is board certified in neurology and clinical neurophysiology.
Blair P. Grubb, MD, FACC
Distinguished University Professor of Medicine and Pediatrics
Division of Cardiology, Department of Medicine
College of Medicine and Life Sciences
The University of Toledo Medical Center
Toledo, Ohio

Dr. Grubb is a native of Baltimore, Maryland. He received his Bachelor's degree from the University of Maryland and his M.D. from the Universidad Central del Este in the Dominican Republic. He completed residency training at the Greater Baltimore Medical Center. While doing a rotation in cardiology at the Johns Hopkins Hospital he became interested in Cardiac Electrophysiology after watching some of the first human defibrillator implants. He then completed a fellowship in Cardiology and Cardiac Electrophysiology at Pennsylvania State University.

He is currently a professor of Medicine and Pediatrics at the University of Toledo where he is also director of the Clinical Cardiac Electrophysiology Program and the Syncope and Autonomic Disorders Clinic.

Dr. Grubb He is considered one of the world's leading authorities on syncope and disorders of the autonomic nervous system. He pioneered many of the diagnostic and treatment modalities that are in common use for these disorders today. He has authored over 240 scientific papers as well as 5 books, and 35 book chapters. He serves on the editorial board of numerous medical journals.

He has been recognized as one of "Americas Top Doctors" for twelve years in a row. He received the University of Toledo's Distinguished University Professor award in 2009 and 2015, and Dysautonomia International's Physician of the Year Award in 2015.
Satish R. Raj, MD, MSCI, FACC
Associate Professor of Cardiovascular Medicine
University of Calgary
Calgary, Canada

Adjunct Associate Professor of Medicine
Vanderbilt University
Nashville, TN

Dr. Raj grew up in Toronto, Ontario, Canada. He graduated from Queen's University Faculty of Medicine (Kingston, Ontario, Canada) in 1993. He then completed residency training in Internal Medicine and Cardiology at Queen's University before moving on to a clinical and research fellowship in Clinical Cardiac Electrophysiology at the University of Calgary.

In 2002, Dr. Raj moved to Nashville, Tennessee as a Research Fellow in Clinical Pharmacology at Vanderbilt University. While at Vanderbilt, he also successfully completed a Masters of Science degree in Clinical Investigation, graduating in 2004. After 10 years at Vanderbilt, Dr. Raj moved back to Canada in 2014 to take a position at the University of Calgary.

His primary research interests relate to understanding the cause and finding more effective treatments for the Postural Tachycardia Syndrome and Neurally Mediated Syncope, as well as disorders of autonomic nervous system failure. He is Board certified in Internal Medicine, Cardiology, Clinical Cardiac Electrophysiology, and Autonomic Disorders.
Paola Sandroni, MD, PhD
Professor of Neurology
Mayo Clinic
Rochester, Minnesota

Dr. Sandroni is an accomplished researcher in the field of autonomic neurology, peripheral nerve disorders and pain medicine. She has authored over 100 peer reviewed journal articles and many book chapters on these subjects. Her research is focused on autonomic disorders, specifically Pure Autonomic Failure (PAF), Postural Tachycardia Syndrome (POTS), Multiple System Atrophy (MSA) and autoimmune autonomic neuropathies. She has also pursued resarch on erythromelalgia and Complex Regional Pain Syndrome.

Originally from Italy, she graduated from Milan Medical School and then came to the U.S. to study at the Mayo Clinic. She joined the Mayo Clinic faculty after completing residency in Neurology, a fellowship in peripheral nerve disorders and a pain medicine scholarship. Dr. Sandroni has served as the Chair of the Autonomic Section of the American Academy of Neurology, and is an active member of the American Autonomic Society.
Julian M. Stewart, MD, PhD
Professor of Pediatrics, Physiology and Medicine
Director of the Center for Hypotension
New York Medical College
Hawthorne, NY

By training, Dr. Stewart is a pediatric cardiologist (Cornell University Medical Center) and integrative physiologist (University of Chicago). He has been studying and treating the cardiovascular and neurovascular pathophysiology of orthostatic intolerance for more than 13 years under the auspices of grants from the National Institutes of Health. Dr. Stewart's focus is on acute and chronic orthostatic intolerance (OI) in the young, ranging in age from 14 to 29 years. Acute OI is known as postural Vasovagal Syncope, while chronic OI is known as Postural Tachycardia Syndrome, or Postural Orthostatic Tachycardia Syndrome (POTS). We have identified POTS as being the most common form of OI seen in patients with Chronic Fatigue Syndrome (CFS or CFIDS). Dr. Stewart and his colleagues at the Center for Hypotension have published widely in the field and have recently discovered connections between ventilation, angiotensin-II, nitric oxide, oxidative stress, cognition, cerebral blood flow, baroreflex function, peripheral modulation of sympathetic activity, and impaired splanchnic vasoconstriction and venoconstriction in these patients. Most recently they have found direct connections between autonomic dysfunction, OI and neurocognition in POTS patients, suggesting a connection between reduced neurocognitive performance and dysfunction of the neurovascular unit.
Steven Vernino, MD, PhD
Professor and Academic Vice-Chair
Director, Clinical Autonomic Laboratory
Dr. Bob and Jean Smith Foundation Distinguished Chair in Neuromuscular Disease Research
Department of Neurology & Neurotherapeutics
UT Southwestern Medical Center
Dallas, Texas

Dr. Vernino completed his residency and fellowship training at the Mayo Clinic and served on the faculty at Mayo until 2004 when he moved to Dallas. He is currently an academic neurologist with an interest in autoimmune disorders (including paraneoplastic syndromes), neuromuscular disorders, autonomic disorders, and neurology education. He is a fellow member of the American Neurological Association and the American Academy of Neurology and a member of the American Autonomic Society. He also serves on the advisory board of the Multiple System Atrophy Coalition and the Myasthenia Gravis Foundation of America. He is an associate editor of JAMA Neurology and serves on the editorial board of Clinical Autonomic Research and Autonomic Neuroscience.

Dr. Vernino has published over 100 articles and presented his research all over the world. Much of his research has focused on the role of the immune system in causing neurological disorders. In particular, Dr. Vernino discovered that antibodies against the ganglionic acetylcholine receptor can cause a type of severe autonomic failure. He has also had an interest in autonomic testing including the use of infrared pupillometry to measure pupil responses in patients with autonomic dysfunction.