---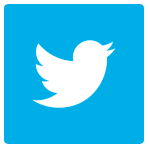 ---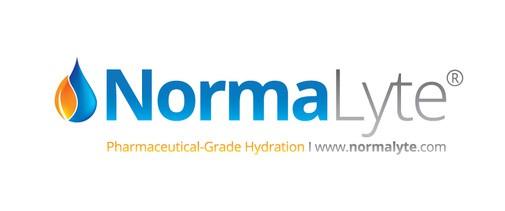 NormaLyte donates 10% of Pure sales to Dysautonomia International.




SaltStick donates 10% of Vitassium sales to Dysautonomia International.
---
Home >> Get Involved >> Host a Fundraiser


Host a Fundraiser
Dysautonomia International works with local suport groups and individual volunteers around the globe to raise funds for research on autonomic disorders. Without these people, we would not be able to carry out the work we do. Anyone can host a fundraiser, young or old. No experience needed!

If you would like to host an event where some or all of the proceeds will be donated to Dysautonomia International, please contact our Fundraising Coordinator at fundraising@dysautonomiainternational.org. We can provide tips on planning a great event, large or small. Remember that keeping the FUN in FUNdraiser is the key to success! Here are some examples of things people have done to raise funds:

-Cupcakes for a Cure - school bake sales are a great way for kids to get involved.

-Popular chains like California Pizza Kitchen, T.G.I. Friday's, and Max & Erma's will donate 20% of sales during a fundraising event. Many other restaurants offer similar arrangements.

-If you want to host an online fundraiser, you can link to our Donation Page or you can use First Giving and indicate that your donation is for Dysautonomia International.

-Silent Auction or Chinese Auction - this can be a stand alone event or added to any other event. Here are some great auction basket ideas.

-Harvest Festival with pumpkin carving, hayrides, or apple picking

-POTSluck Dinners - ask everyone to bring a dish or a donation.

-Movie Under the Stars - sell tickets to Movie Night in a local park under the night sky. You can sell ice pops, cotton candy, popcorn, soda and glo sticks at the event. Often, you can get a local business to sponsor the movie screen rental if you advertise they are the sponsor around town.

-Dysautonomia Danceathon - see who can dance the longest without stopping. Check in with your dance studios to find great local dancers who would love to show off their moves at your event.

-Hometown "Idol" Style Competition - If you live in "Smithville," you can call the event "Smithville Idol." Ask the music teachers in your local schools to send you their most talented kids, from different age groups. You can make the event free to attend and sell raffle tickets so people can "vote" for their favorite performer, and they can buy as many "votes" as they want. Usually a local theatre or school will let you borrow their stage/auditorium, or you can see if your town has a portable stage if you want to hold the competition outside.

-Battle of the Bands - get local bands to play a show to compete for title of "Best Band in Jones County" or something like that. Collect a $5 cover at the door and sell raffle tickets for people to "vote" for their favorite band. 1 raffle ticket equals one vote.

-Sell coupons for a local business with their permission. For example, ask your local pizza place if you can sell 100 coupons for buy one get one free pizzas for $5 (or whatever you can get for them, that is less than the normal cost of the second pizza). The pizza place will get free advertising out of this, and maybe some new customers. You will get to keep the money from all of the coupons your sell, which you can then donate for dysautonomia research. You can send out a press release thanking the pizza place for its help - more free advertising for the pizza place.

-Hold a cardboard and duct tape boat race in the local lake, river or bay. Charge a small entry fee for each cardboard boat. Give out silly prizes for best boat design, best costumes, fastest boat, biggest boat, best captain, etc.

-For those of you who are really brave, tell your friends that if they can help you raise $1000 (or whatever amount you decide), you will shave your head. If you are a kid, you should make sure your parents are OK with this first. Sometimes this is even more fun if you can convince a popular local teacher, coach, or another well known person in town to do it. The more well known the person is, the higher you should set the dollar amount. How much money would you pay to see your high school principal shave his head for a good cause?

-Hold a spare change collection and call it something like Pennies for POTS, Nickels for NCS or Dimes for Dysautonomia

Other Ideas:
-Car Wash
-Old Fashioned Lemonade Stand
-5K run/walk/bike
-Charity Softball Game
-Luau Party
-Halloween Costume Parties
-Chinese Auctions
-50/50 Raffles
-Prize Raffles
-Casino Night
-Jewelry Parties
-Community Yard/Tag Sales
-Craft Fairs
-Farm to Table Dinner
-Wine Tasting


These are just a few of the ways everyday people can raise money for Dysautonomia International. Whether it is your first time trying to raise money for a charity, or if you have been doing it for years, we promise that it will be a rewarding experience and you will feel really good about helping.