---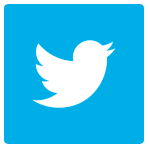 ---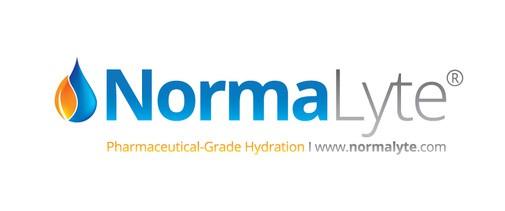 NormaLyte donates 10% of Pure sales to Dysautonomia International.




SaltStick donates 10% of Vitassium sales to Dysautonomia International.
---
Home >> Research >> For Researchers


For Researchers
Dysautonomia International wants to do everything it can to help support individuals and institutions around the globe who are working on research related to autonomic disorders.

Research Funding
Our research grants are currently focused on POTS. Since 2013, we have issued $358,000 in grants through the POTS Research Fund.

Research Recruitment
Using our website, e-mail lists, and social media channels, we are able to assist researchers who are looking recruit patients for IRB approved research on autonomic disorders. We have a direct reach to over 50,000 individuals, and through social media sharing our messages regularly reach over 100,000 individuals. In addition, we have developed a POTS Registry working with the NIH's disease neutral recruitment program, ResearchMatch, which we encourage all POTS research at CTSA sites to use (we have lobbied for Research Match to be open to non-CTSA sites as well). We also encourage patients to sign up for the Autonomic Disorders Consortium Contact Registry.

Research Collaboration
Our organization engages patients and caregivers in the research process from start to finish: study concepts, study designs, developing patient-centric advertising materials and consent forms for IRB approval, identifying funding and providing letters of support, recruitment, study implementation, data analysis, abstract and manuscript preparation and dissemination of fundings to the patient community. Our Patient Advisory Board volunteers have beta-tested survey instruments and online portals. Our organization understands the importance of maintaining confidentiality when working with researchers, and we are proud to have earned the trust of many of the leading researchers in the field.

Annual Conference Research Project
Each summer we host an annual conference in Washington, DC which brings together hundreds of patients, caregivers, clinicians and researchers. Since 2014, we have invited researchers to open a "mobile research lab" at the conference center. Bringing research to large patient gatherings can save money and time, and most of the patients attending the conference are happy to have the opportunity to participate in research.

In 2014 Vanderbilt University researchers lead by Dr. Satish Raj did standing tests, physical exams, surveys and a serum collection on 180 POTS patients and controls in less than 48 hours. Split samples were sent to Dr. David Kem at the University of Oklahoma to screen for alpha and beta adrenergic antibodies and to Dr. Steven Vernino at the University of Texas Southwestern to screen for g-AChR antibodies. The 2014 project was such a success that we invited Mayo Clinic researchers, lead by Dr. Wolfgang Singer, to do a second serum collection during our 2015 conference screening for an assortment of neural and thyroid antibodies in POTS patients. Plans are in progress to conduct another exciting research project during the 2016 conference.

Lobbying For Additional Government Funding
Dysautonomia International supports an overall increase in funding to National Institutes of Health (NIH). Within NIH, we support an increase in intramural and extramural research funding to study autonomic disorders. We are partnering with dysautonomia advocacy groups in other countries to push for increased funding abroad.

We host a Dysautonomia Lobby Day during our annual conference in Washington, D.C., bringing patients, family members, friends and medical professionals to meet with members of Congress and federal agencies on matters important to the dysautonomia community.

We also joined the Rally for Medical Research, a disease neutral coalition of private, non-profit and educational organizations that advocates for increased overall funding for the NIH. Our volunteers have participated in rallies, lobby days, and 'take action from home' days with the Rally for Medical Research.

Contact Us
If you share our interest in autonomic disorders research, we'd love to hear from you. We can be reached at research@dysautonomiainternational.org. We're happy to add researchers to our mailing list so that you will be notified of grant funding opportunities.